Hey all!  I have this post all set to go bright and early Monday morning with some Epiphany Crafts/Xyron goodness for you to start the week.  I have to say that I have been checking out these tools for a while now and just haven't quite had the chance to decide which ones I wanted to start adding to my collection.  I was given one of the round ones and the accessories that go along with it and it was so much fun to play with!  I put together a couple of cards to share with you and I think the tools added a lot of extra oomph to these guys 🙂  First, the super simple (but very cute) hello card…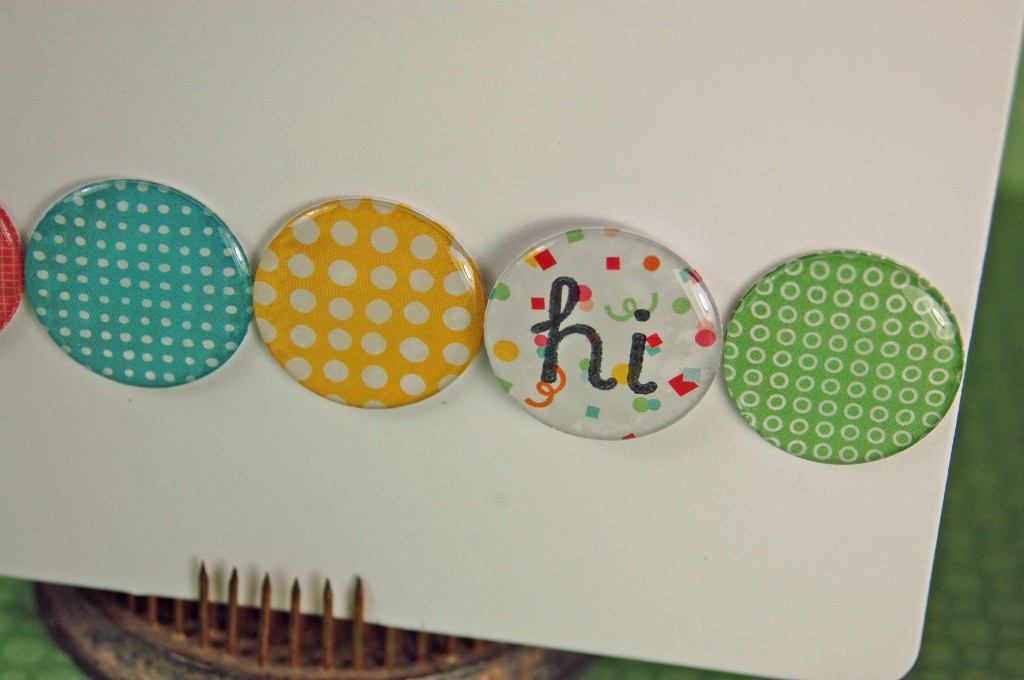 I'm really drawn to simple cards like this on pinterest.   I love that look.  You really see the papers that were chosen and the sentiment and with these cute clear jelly stickers those circles just jump off the card at you.  Everything is really easy to attach with the Xyron 150 and a piece of my homemade adhesive foam for the sentiment circle.  So quick, but so cute that I know that anyone I give this to will love it!
For my other card I'm going to take you through things step by step.  I started with the papers that I wanted to use.  I really wanted this one to be bright and fun and this pad of BoBunny that I had was perfect for that.
I wanted my charm to be the sentiment on my card so I combined it with some of my gel-a-tins stamps.  Here's how I made that.  First, I punched the paper in just the right spot where I thought you would see some color around the edges but you'd be able to see the sentiment in the center.
Then I stamped my sentiment with the clear stamps and some black Staz-On ink.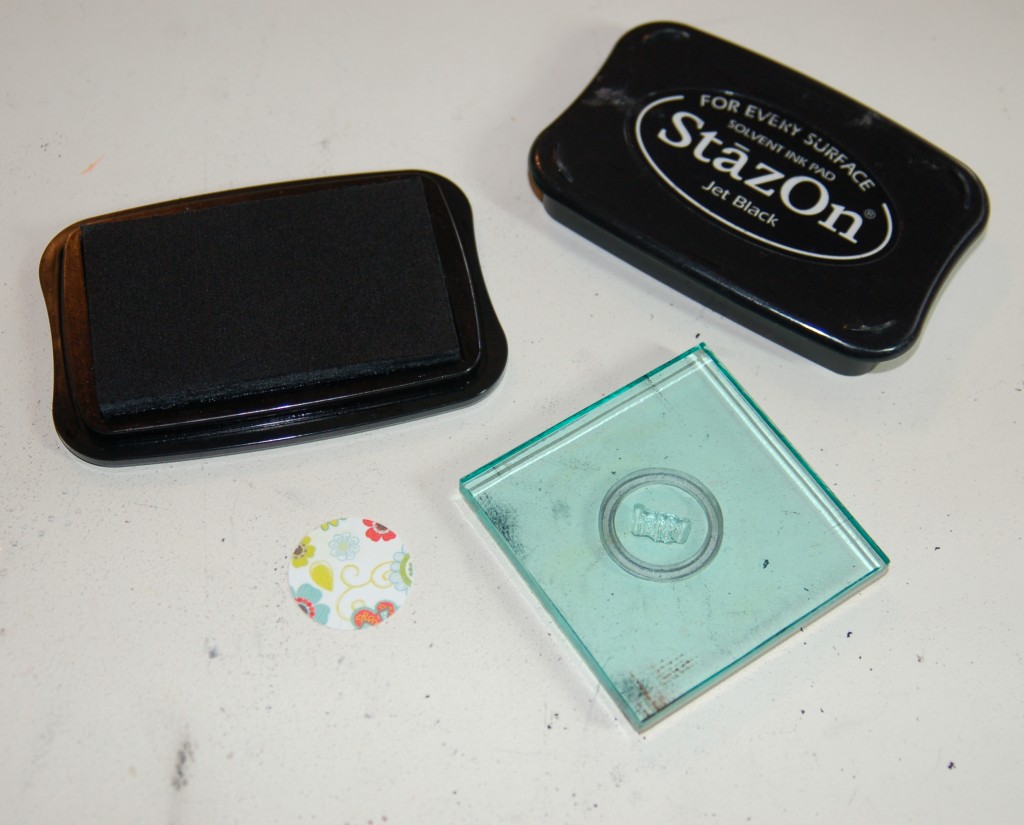 I put the whole thing together next.  The clear sticker adheres by itself, then that whole piece runs through the Xyron 150 and attaches in the middle of the metal charm.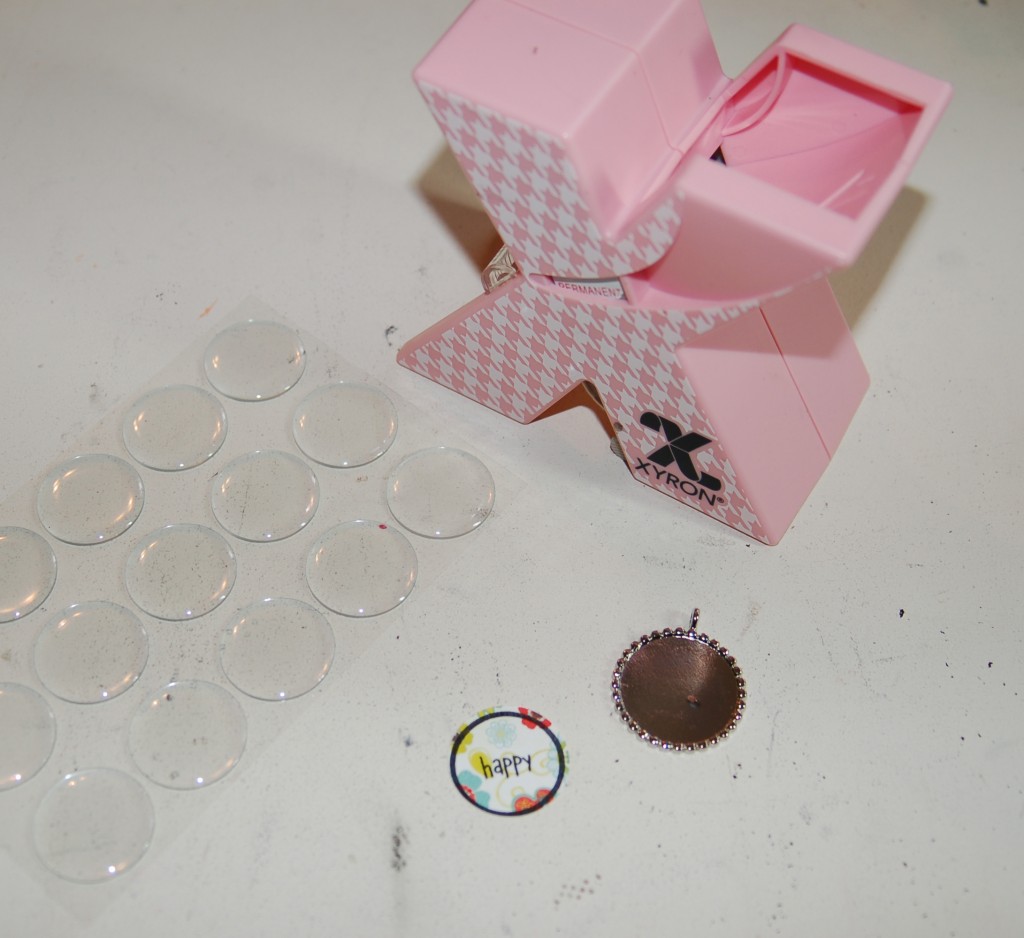 Here it is all put together: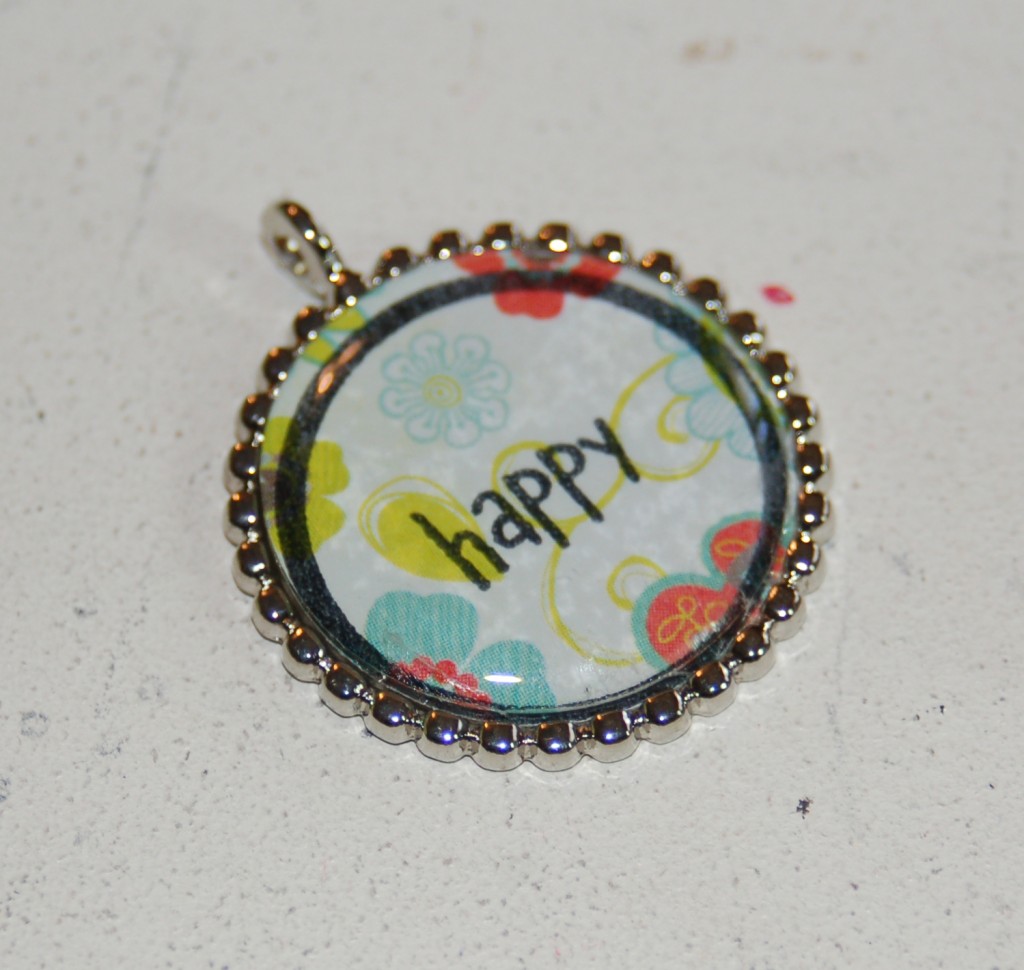 Next I ran one of the coordinating papers through the Xyron 510.  (I had trimmed it to size first). and attached it to the center of the card front.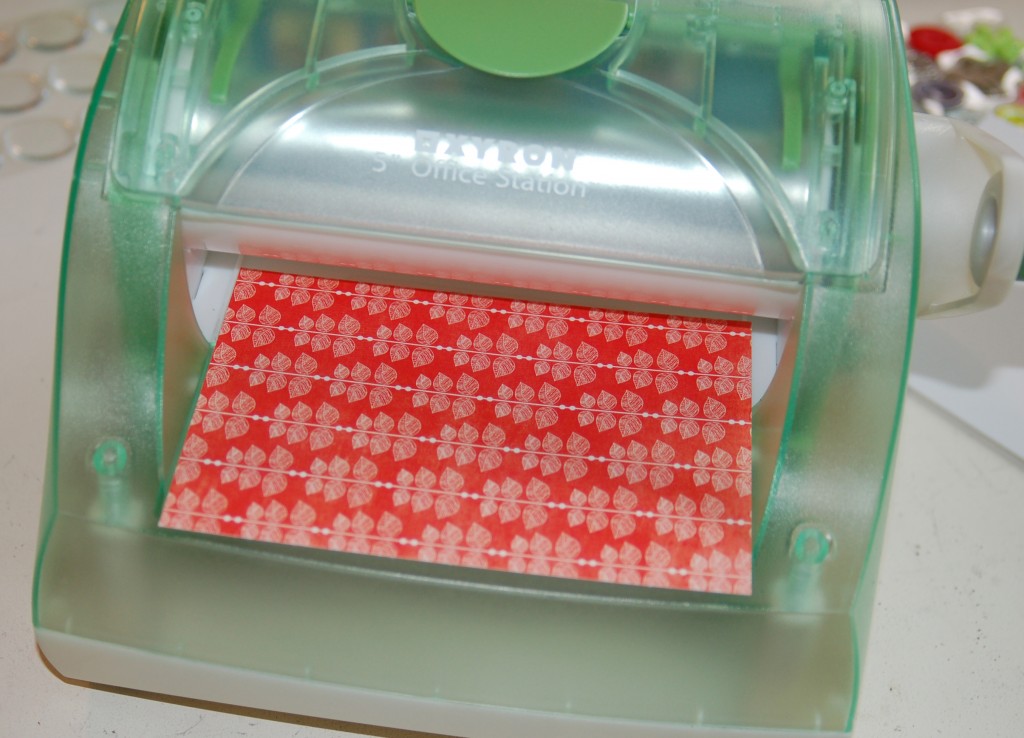 All that came after that was some ribbon for the top of the charm, and a couple of coordinating buttons to embellish.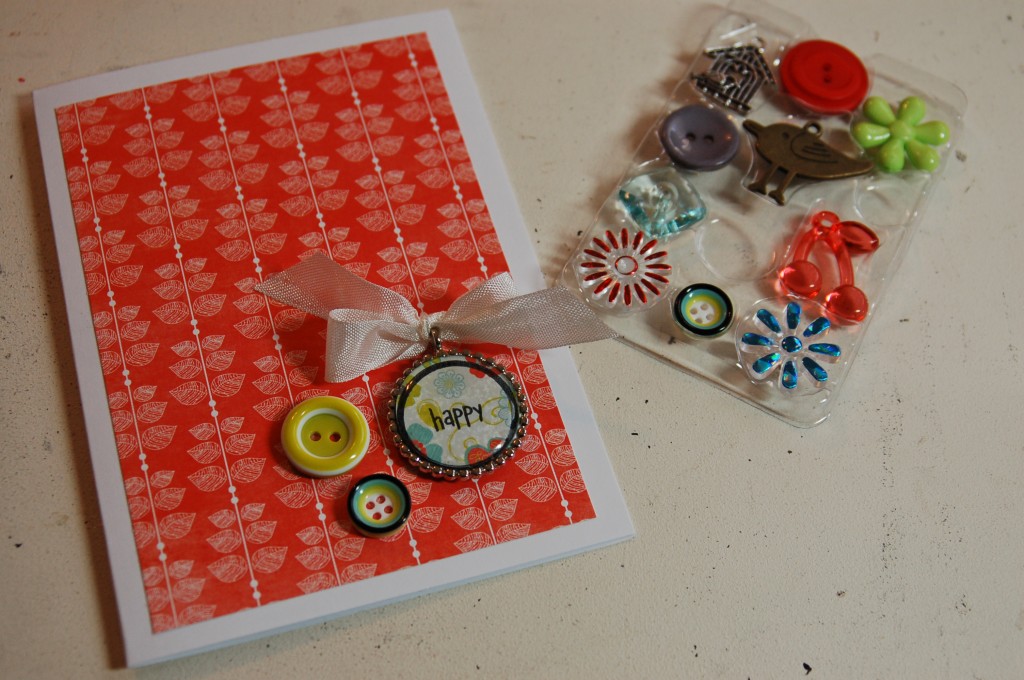 And here it is all done!
I hope you've enjoyed my projects today!  Be sure to stop by the Xyron Facebook page and the Xyron blog to see more beautiful work and to hear about the prizes you can win this week!  See you again soon!