This is my 100th post and I have three cards to share.  It's all very exciting 🙂
These are all cards that I did for gel-a-tins this month.  I've been having a lot of fun making cards lately.  I must be losing my mind because I thought that I hated making cards 😀
Check them out!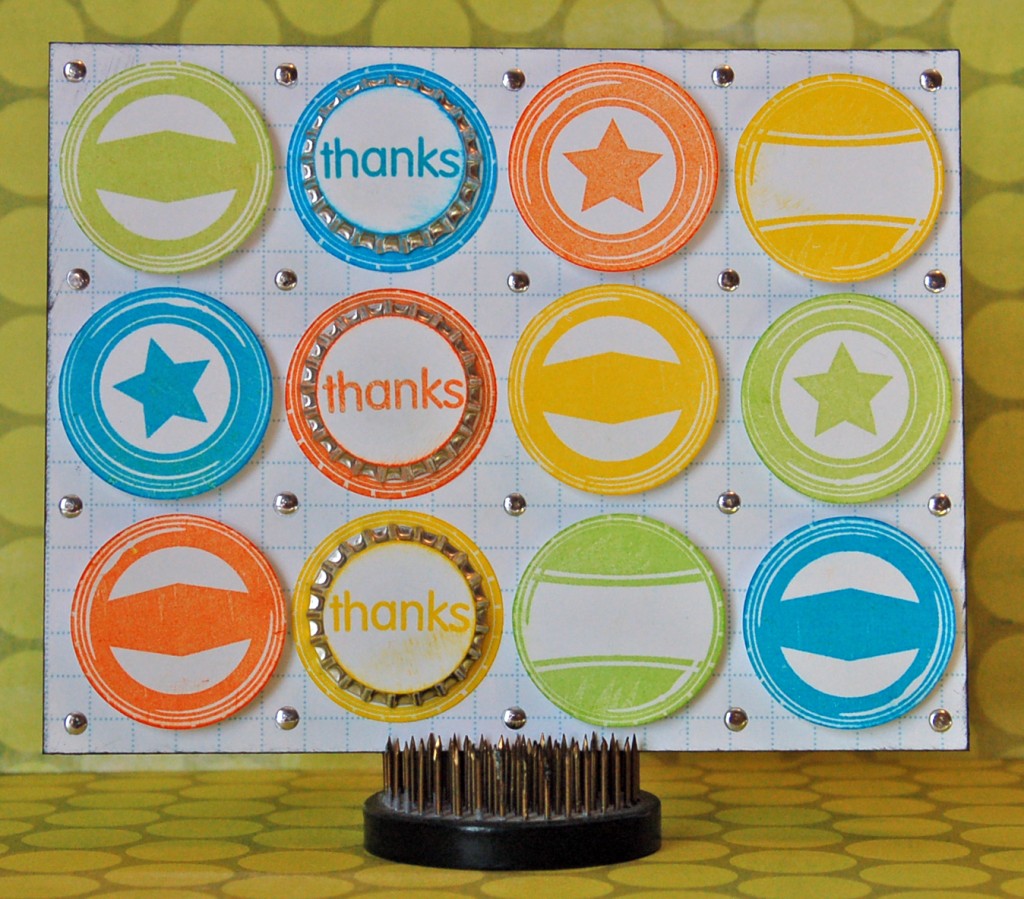 This one just went up on the blog today.  I love this set and I was so excited to get to use all these colors on here!  Thanks again to my girl Ann for passing the ink pads along to me!
This one was fun too.  I really loved this Shifting Gears set and I'm happy with the way this came out.  I even got to use some of the new mists I got to make those gears look all metallic.
See?  Pretty cool.  Not all that easy to get a photo of, unfortunately 🙂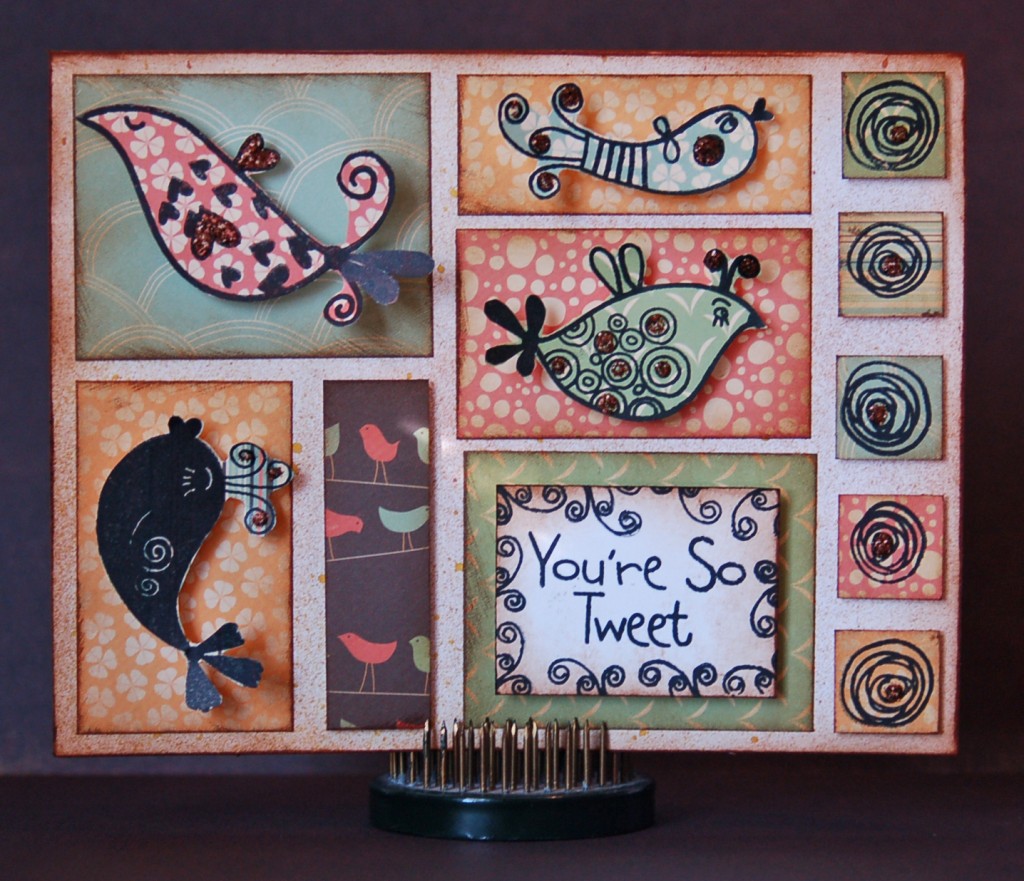 Did I already post this one?  I think I'm getting forgetful in my old age.  I really need to start posting here the same night I write up my gel-a-tins posts and my Scrap Chicks posts.  I forget what I've posted and where 🙂
Anyway, this is one that I made with the You're so Tweet set.  Lots of fussy cutting, but again, I like how it came out so I can't complain.
I'll be back this week with my Scrap Chicks stuff.  I've also been working on getting photos taken for my etsy listings, but I' don't love some of those and I need to re-do them.
Thanks for coming by!