The Christmas in September class is still going strong over at Scrap Chicks and I had another new project go up yesterday.
I really like the way these came out and they're a great way to use up some scraps and buttons and make something you can use for any holiday (and you don't have a spend a ton of money to make it cute!).
The original project was in a Better Homes and Gardens holiday craft magazine.  The person that did that original one used fabric and embroidered it and it was very cute, but just a ton of work.  I used my hole punches and scrap papers for the shapes and filled in with buttons.  For a final touch, I added some stickles.  I love the way they turned out!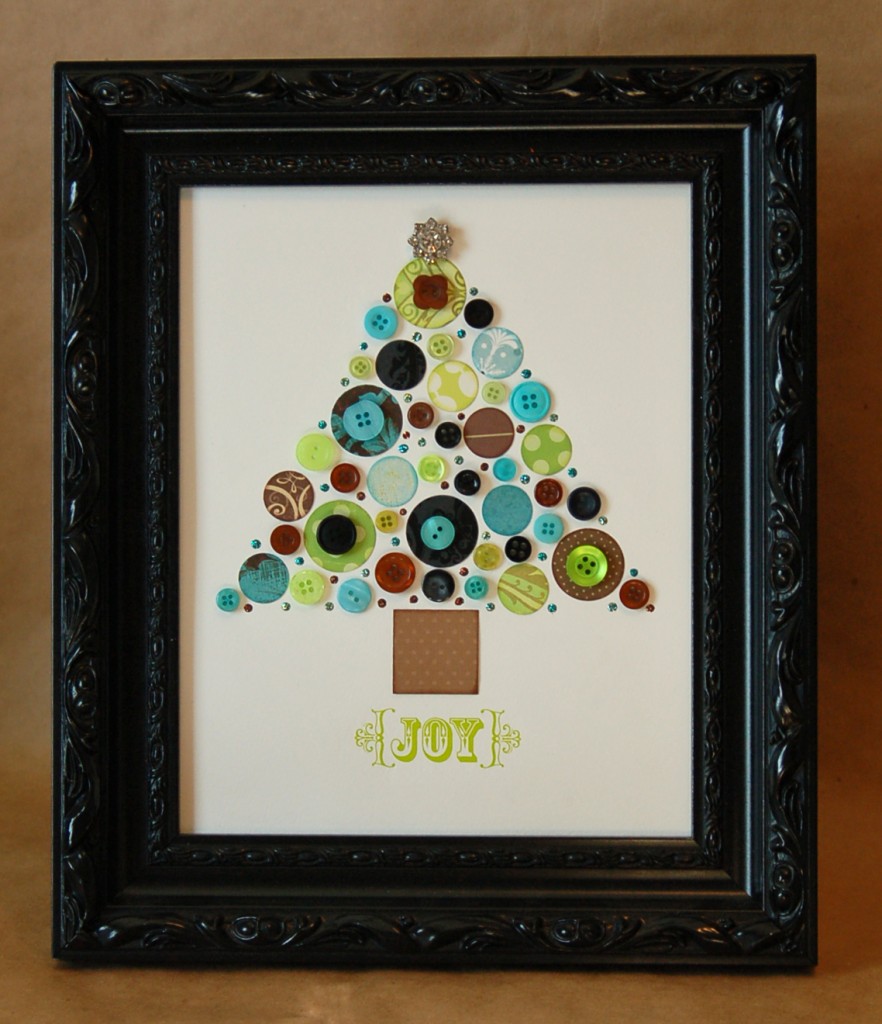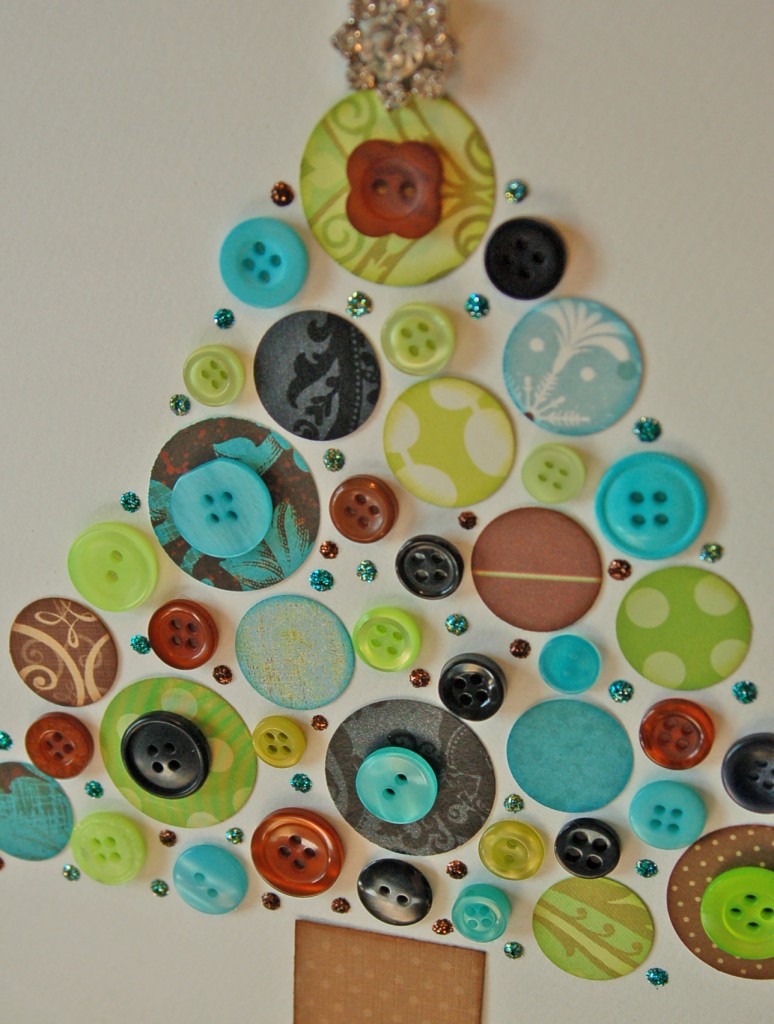 This tree is what the original project looked like.  They did a tree with an embroidered message at the bottom.  I also decided to do a Fall version (and it's my fave of the two).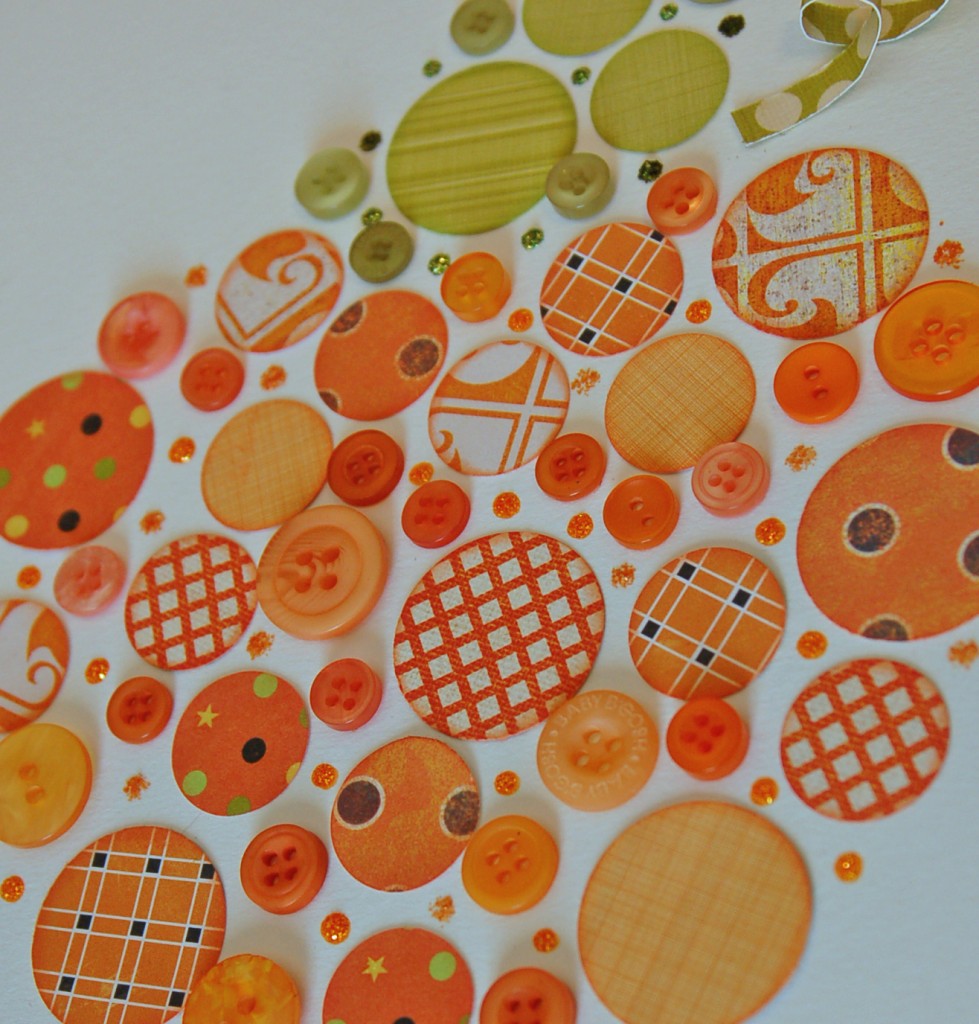 Be sure to h