I have such a fun project to share with you all today! I have not been making as much crafty stuff over the last year, and I found that I was really missing making mini books. There's something really satisfying about finishing a mini and either giving it as a gift or adding it to my little box of minis. actually, I have one or two that I use as decor too. They're just a lot of fun.
I have worked with products from May Arts in the past and I am a fan. 🙂 I mean, a zillion different kinds of ribbons in every color you can imagine? You can't go wrong. I used at least five different ribbons on this project and I also use ribbon on almost every card that I make. I actually want to make a card that coordinates with this gift for when I give it away, but I ran out of time for that. I'll be sure to share it when its done.
Simple Stories is a company that I have been drooling over for quite a while, but hadn't really worked with yet. When we were giving the options for this blog hop, I chose this adorable pack called Hello Baby. It isn't necessarily girly or boyish, so it would be great for someone that isn't going to find out whether they're having a boy or girl ahead of time. Or for making a gift when you're really excited and it's too early for them to find out anyway 🙂
Now, I was given that paper set and the adorable ribbons you'll see, but to those I added an album. The pink Sn@p binder. This comes with chipboard dividers, page protectors and some heavy cardstock pages. I also added an extra set of page protectors in the same assorted layouts that came with the binder.
Before we get to the photos (and there are a TON), let me talk a little about putting together an album like this:
The first thing I did was divide up my page protectors and cardstock pages. I had three dividers, so I made three piles. I mixed up the page protectors and pages and once I had them in an order that I liked I added them to the binder.
After everything was in I cut up my papers. Some of the ones in the kit are designed to be cut into sizes that match up with the sizes of the openings in the page protectors. I chose my favorites of these and slipped them into the page protectors (be sure to leave room for photos. It can't all be about the cute paper).
The kit also came with 4×6″ transparencies. I slipped my favorite of these into the page protectors as well.
Once I had papers in place and I knew where the photos would need to go I cut up some plain copy paper in the sizes of the photos and labeled them so that the person that I'm giving the gift to knows what size the photos should be and where they'll go in the album. In a pinch, those papers could be placed over the photos and you could trim around them with scissors. It's pretty helpful for the recipient that doesn't have a bunch of scrapbooking tools.
After all of that I altered and remade some of the cardstock pages. There were some in very neutral office style prints and there were some in a pink that was just a tad too bright for the album. If they could be covered (because only part of the page was bright) I cut strips and pieces and ran them through my Xyron machine to attach them. Others I made from scratch by cutting them from the paper that came in the kit. I used the original pages to help with lining up the holes that needed to be punched so that they would fit in the album.
With all the pages in place I added some embellishment. Ribbons, flowers, buttons, stickers and sequins. It can be hard to keep things simple, but it is important! The person you're giving the gift to will need space to fit their photos in the album. I added some stickers to the outside of the page protectors so that they will add some embellishment and still be out of the way of the photos. I also embellished the chipboard dividers a little. Just because it's cute.
The cover is last, but not least. Keep it simple so that the album can still fit neatly on a shelf or table.
To put this all together I used my Xyron 3″ Sticker Maker, my Xyron 1.5″ Sticker Maker, and my Xyron Adhesive Dots in both sizes. Add to that some scissors, foam tape, and a paper trimmer and you have a pretty small kit that you can use to make a pretty cute album. Did I mention that there are 52 pages in this bad boy where photos can be inserted or attached? Seriously. This thing went together so fast that I swear it took me longer to take and edit the dang photos of the album than it took to actually make it. 🙂
That's it! Now let's get to those pictures!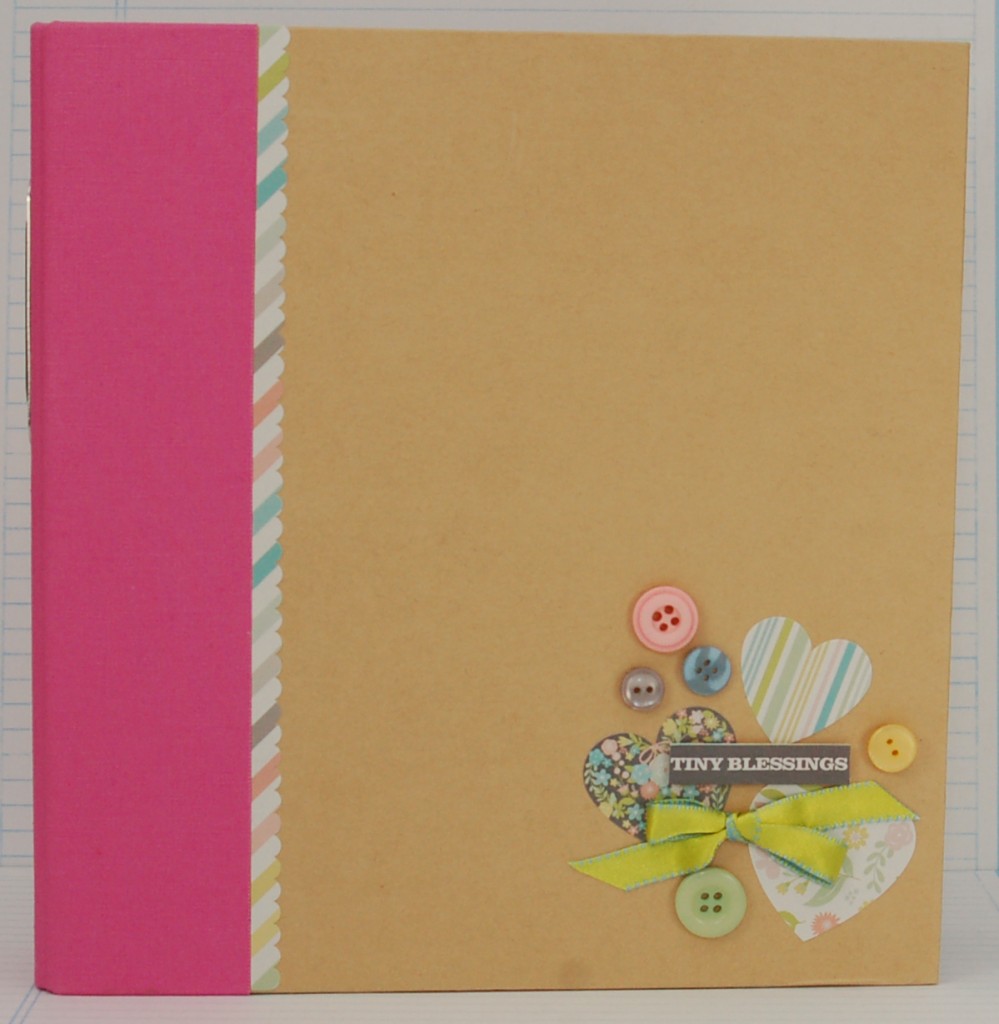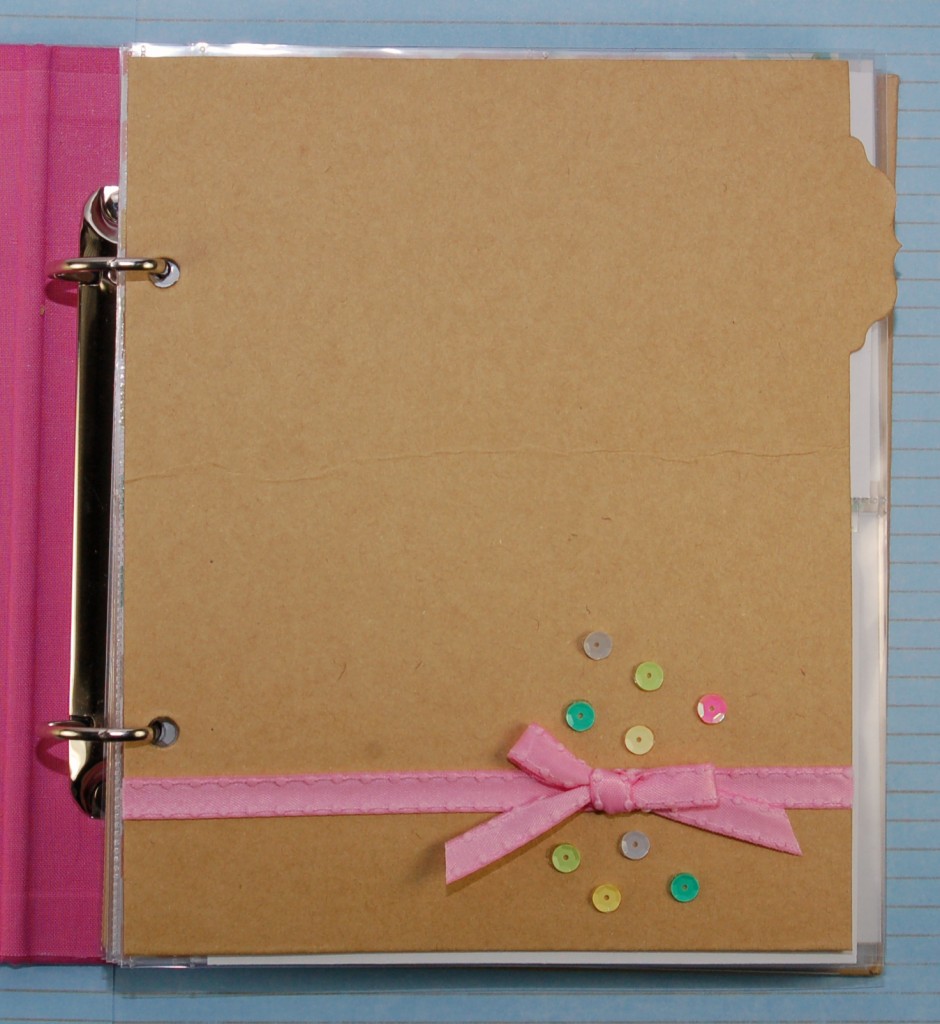 How perfect is that pink ribbon? I attached a piece along the divider with my Xyron 1.5″ Sticker Maker and then attached the bow with an adhesive dot. That way you get the bow to lay flat.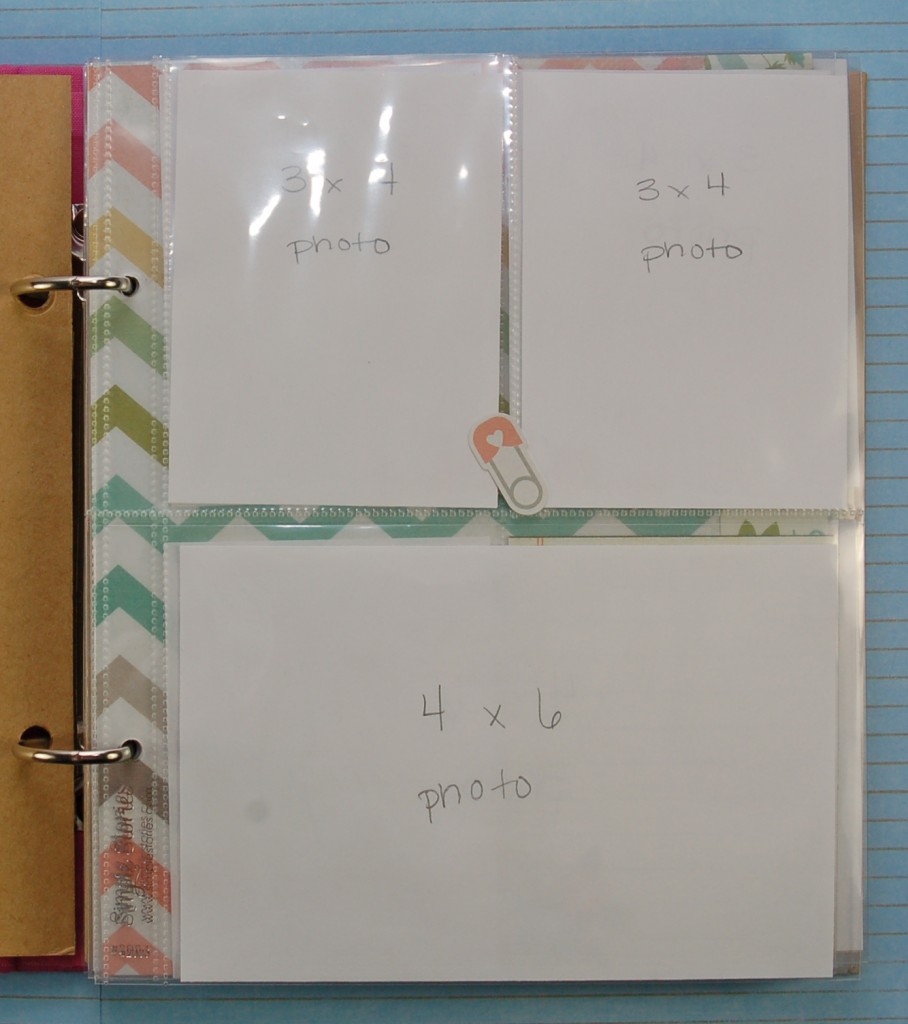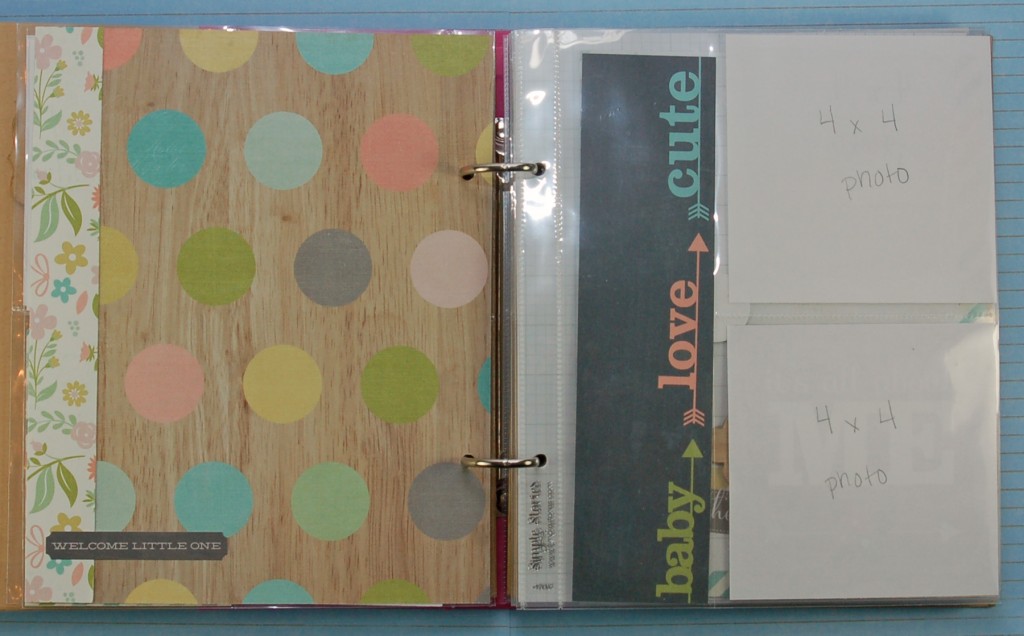 I also used some foam adhesive to attach some stickers over the paper that they matched. It draws the eye to the design and it's just cute 🙂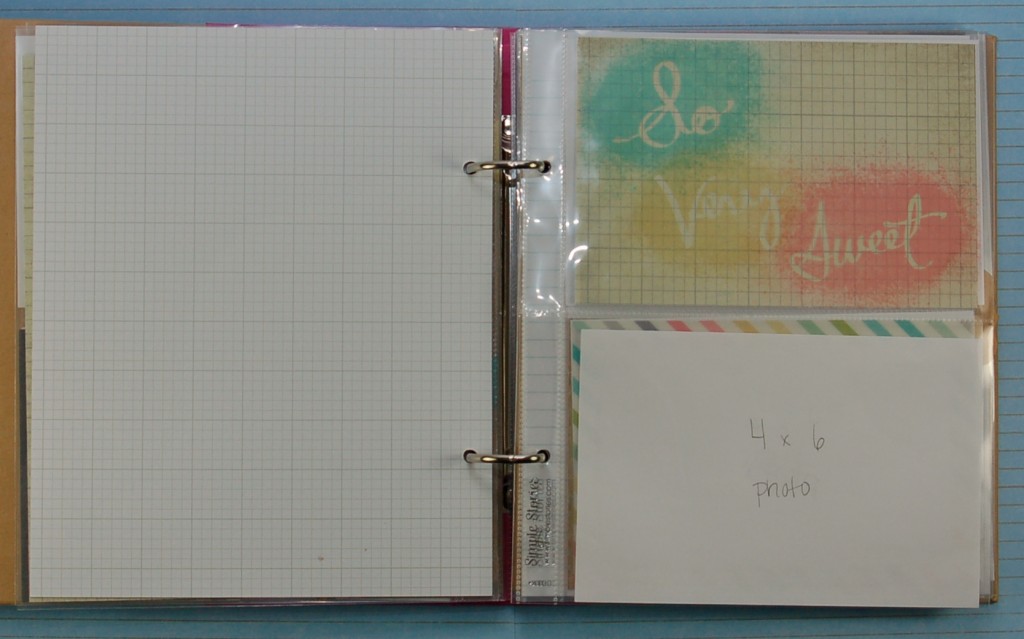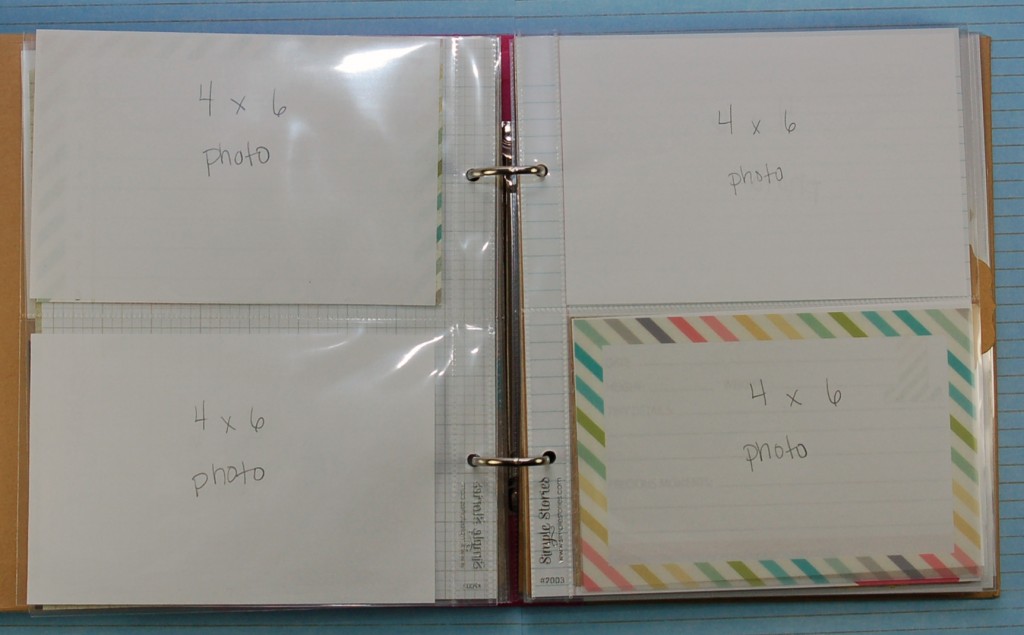 Some photos will go behind these cute transparency pieces.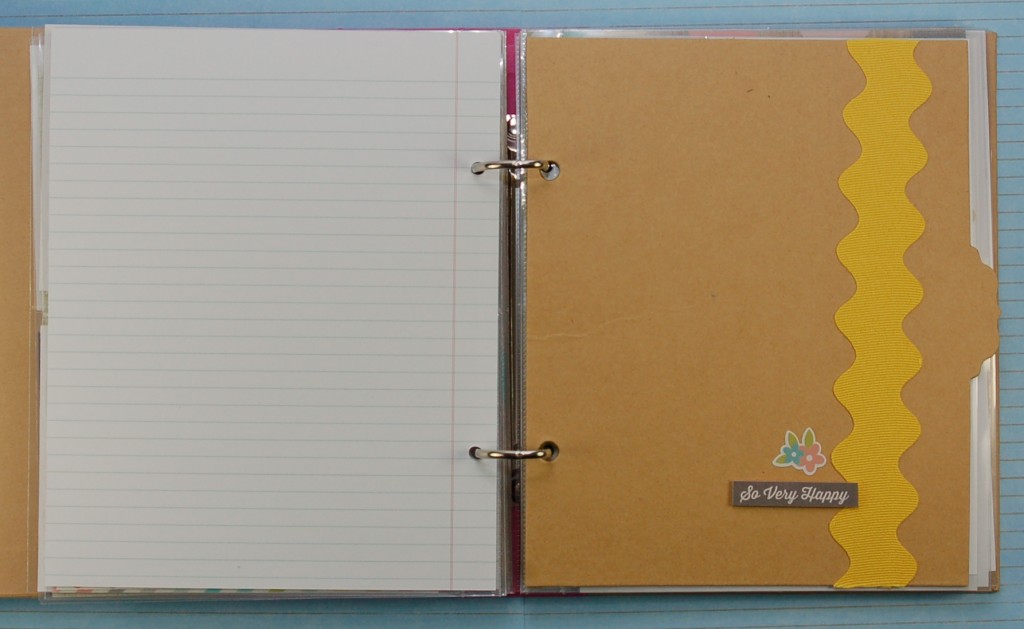 May Arts makes this adorable giant ric-rack in a lot of colors. Perfect for a baby album!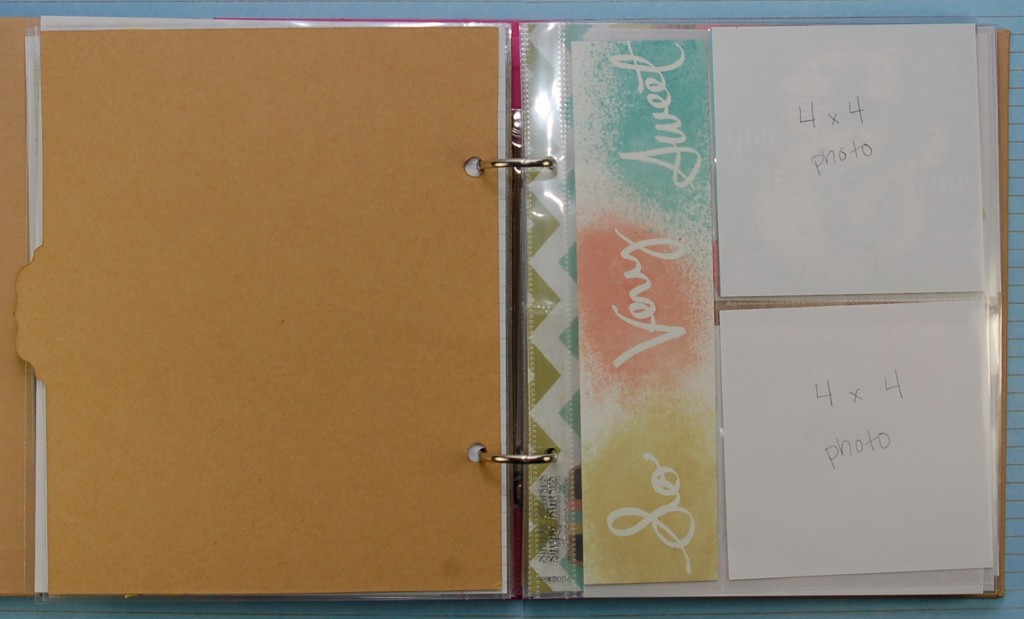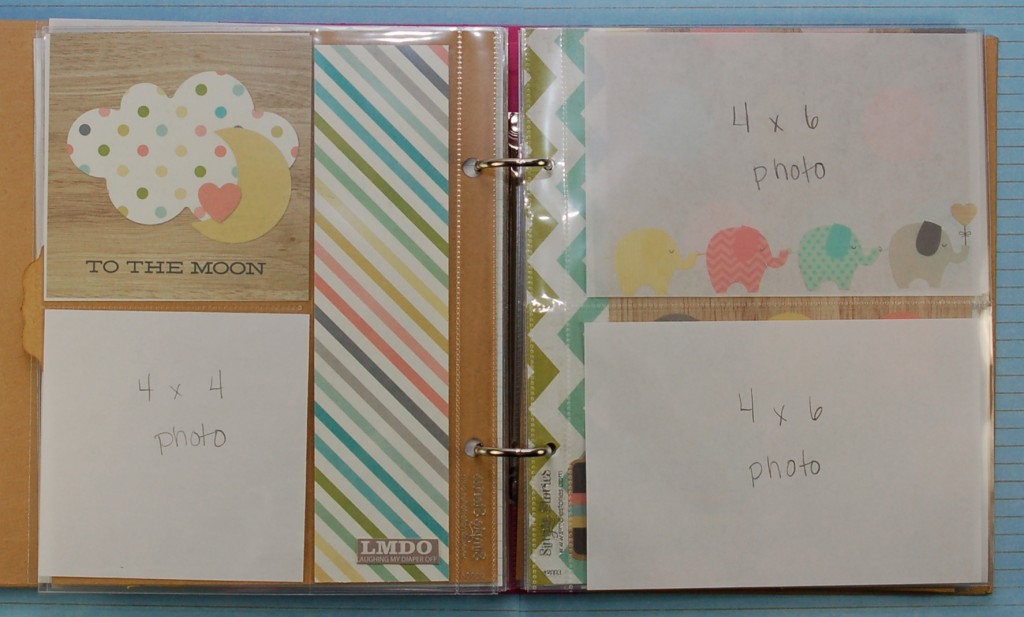 That sticker in the center? My favorite thing. It says "laughing my diaper off." Come on. That's good stuff.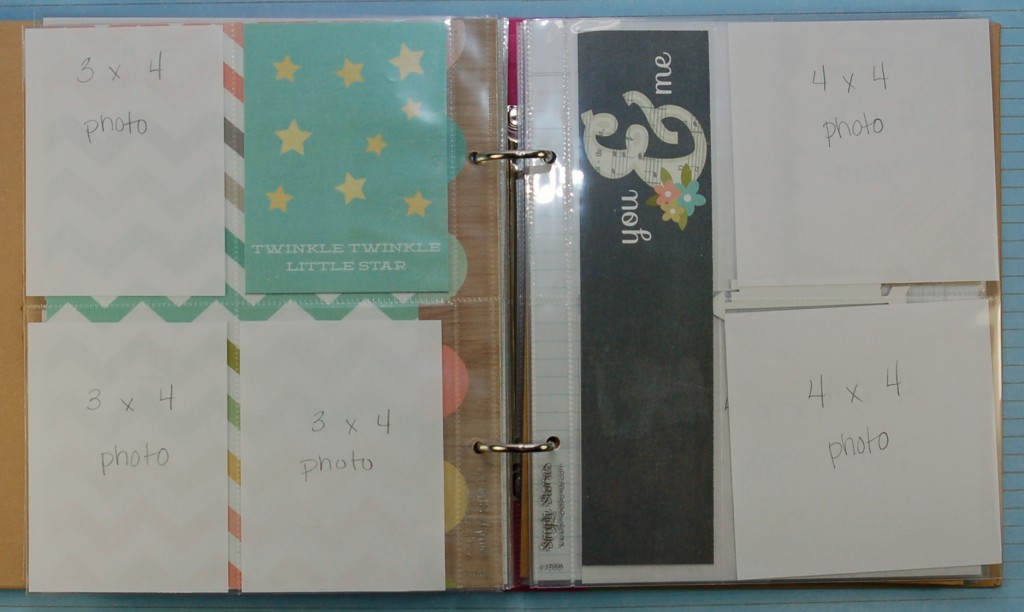 That "sweet" sticker is on the outside of the back of the page protector. Won't interfere with the photos at all, but still cute!
This page on the right can either be used as a chart to track growth or photos can be attached over it. It'll look great either way.
Crochet and velvet ribbon? I kind of wish I'd gotten a whole spool of this fabulousness. It is gorgeous in person.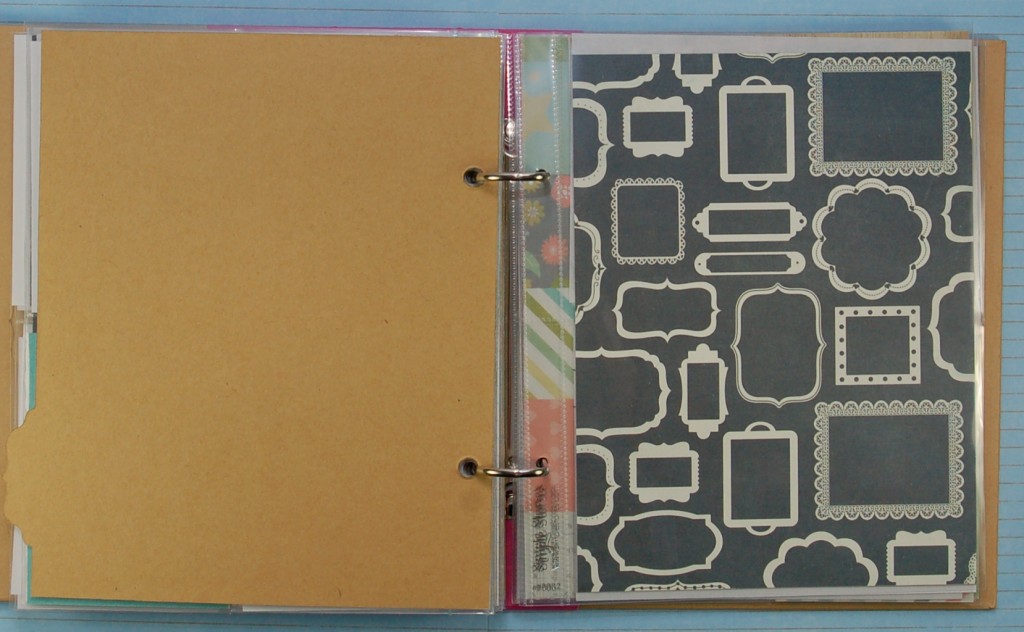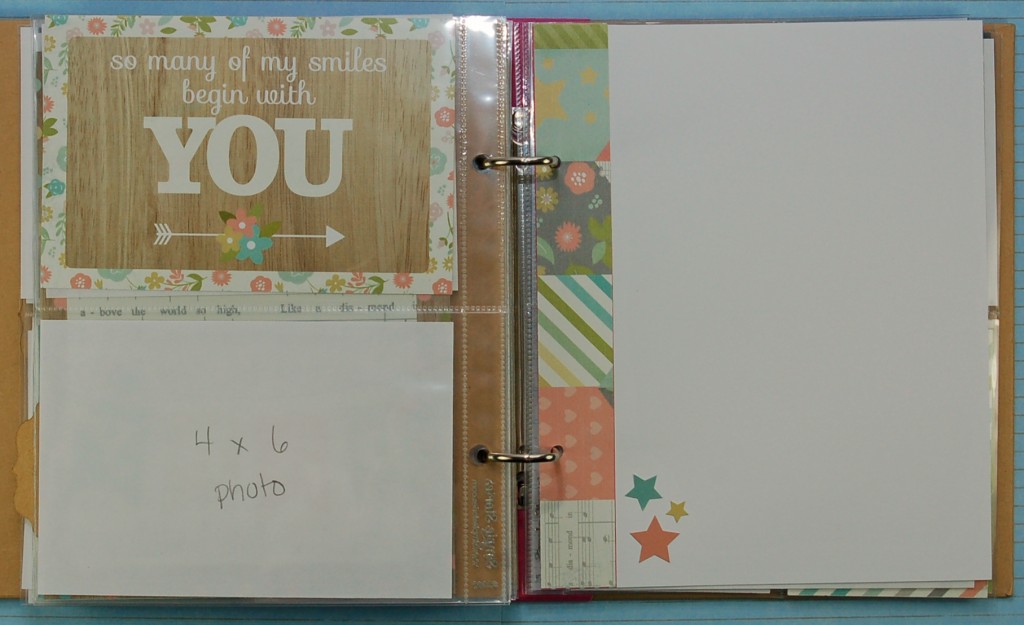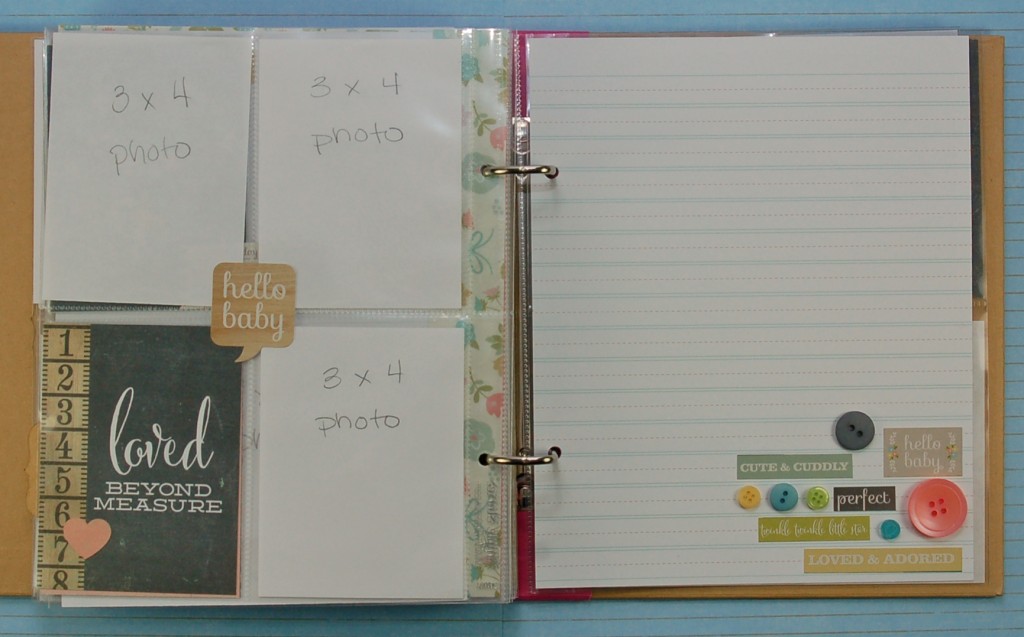 Those flowers are actually from a ribbon. They have pretty little pearls sewn into the center. I just cut them out of the strip and attached them with dots.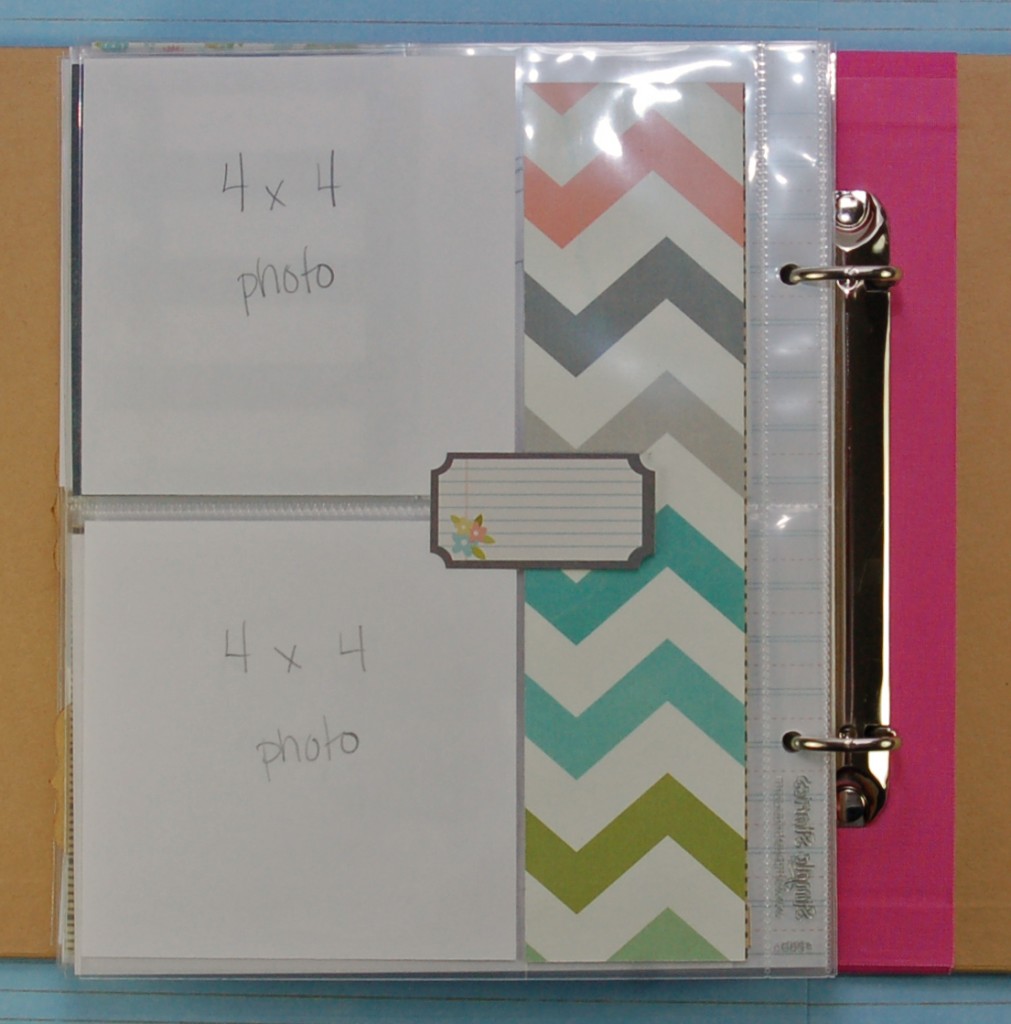 Wow. That was a LOT of photos.
Anyway, that's it! I am so glad that I got to make a mini-ish album, and it was so fun to make something girly. I have a friend that's pregnant with twin girls right now and it is for her. Hopefully it'll make it easy enough for her to get some photos organized because I know how crazy it is when you have two newborns in the house!
Be sure to stop by the Xyron Facebook page and blog for more info and the constant prize train! They are pretty dang good to us all.
Have a great week!